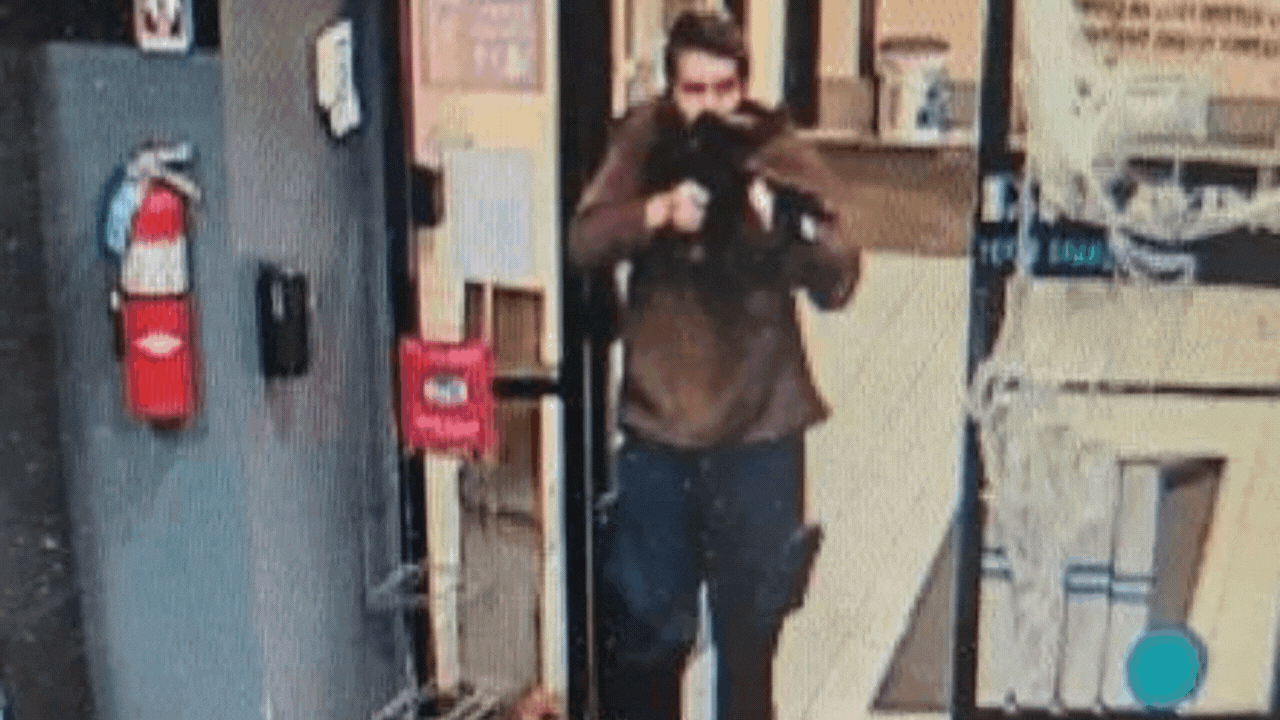 NEW DELHI: Robert Card is the first suspect within the tragic mass capturing incident that resulted within the lack of not less than 22 individuals in separate capturing incidents at a restaurant and a bowling alley in Lewiston,
Maine
, on Wednesday evening.
He's recognized as a proficient firearms teacher and serves as an Military Reservist primarily based in Saco, Maine. It is price noting that he has a documented historical past of psychological well being points, together with the aforementioned claims of listening to voices and previous threats concerning the army coaching base in Saco.
Considerably, Card had made alarming statements about "listening to voices" and had beforehand issued threats to hold out a capturing on the Nationwide Guard Base the place he was stationed, the New York Submit reported.
A telephone quantity listed for Card was not in service, the Related Press reported.
The motivations driving the mass capturing incident stay unclear. Nonetheless, the revelation that Card had beforehand expressed violent intentions and has a historical past of psychological well being challenges raises pertinent questions in regards to the effectiveness of programs designed to observe people with such backgrounds, significantly once they have entry to firearms.
Throughout the summer season, he had a two-week keep in a psychological well being facility earlier than being launched. Regulation enforcement is actively pursuing data on Robert Card's present whereabouts, as he's nonetheless on the run and poses a big menace to public security. (Inputs from businesses)
function loadGtagEvents(isGoogleCampaignActive) { if (!isGoogleCampaignActive) { return; } var id = document.getElementById('toi-plus-google-campaign'); if (id) { return; } (function(f, b, e, v, n, t, s) { t = b.createElement(e); t.async = !0; t.defer = !0; t.src = v; t.id = 'toi-plus-google-campaign'; s = b.getElementsByTagName(e)[0]; s.parentNode.insertBefore(t, s); })(f, b, e, 'https://www.googletagmanager.com/gtag/js?id=AW-877820074', n, t, s); };
function loadSurvicateJs(isSurvicateActive){ if(!isSurvicateActive){ return; }
(function(w) { var s = document.createElement('script'); s.src="https://survey.survicate.com/workspaces/0be6ae9845d14a7c8ff08a7a00bd9b21/web_surveys.js"; s.async = true; var e = document.getElementsByTagName('script')[0]; e.parentNode.insertBefore(s, e); })(window);
}
window.TimesApps = window.TimesApps || {}; var TimesApps = window.TimesApps; TimesApps.toiPlusEvents = function(config) { var isConfigAvailable = "toiplus_site_settings" in f && "isFBCampaignActive" in f.toiplus_site_settings && "isGoogleCampaignActive" in f.toiplus_site_settings; var isPrimeUser = window.isPrime; if (isConfigAvailable && !isPrimeUser) { loadGtagEvents(f.toiplus_site_settings.isGoogleCampaignActive); loadFBEvents(f.toiplus_site_settings.isFBCampaignActive); loadSurvicateJs(f.toiplus_site_settings.isSurvicateActive); } else { var JarvisUrl="https://jarvis.indiatimes.com/v1/feeds/toi_plus/site_settings/643526e21443833f0c454615?db_env=published"; window.getFromClient(JarvisUrl, function(config){ if (config) { loadGtagEvents(config?.isGoogleCampaignActive); loadFBEvents(config?.isFBCampaignActive); loadSurvicateJs(config?.isSurvicateActive); } }) } }; })( window, document, 'script', );