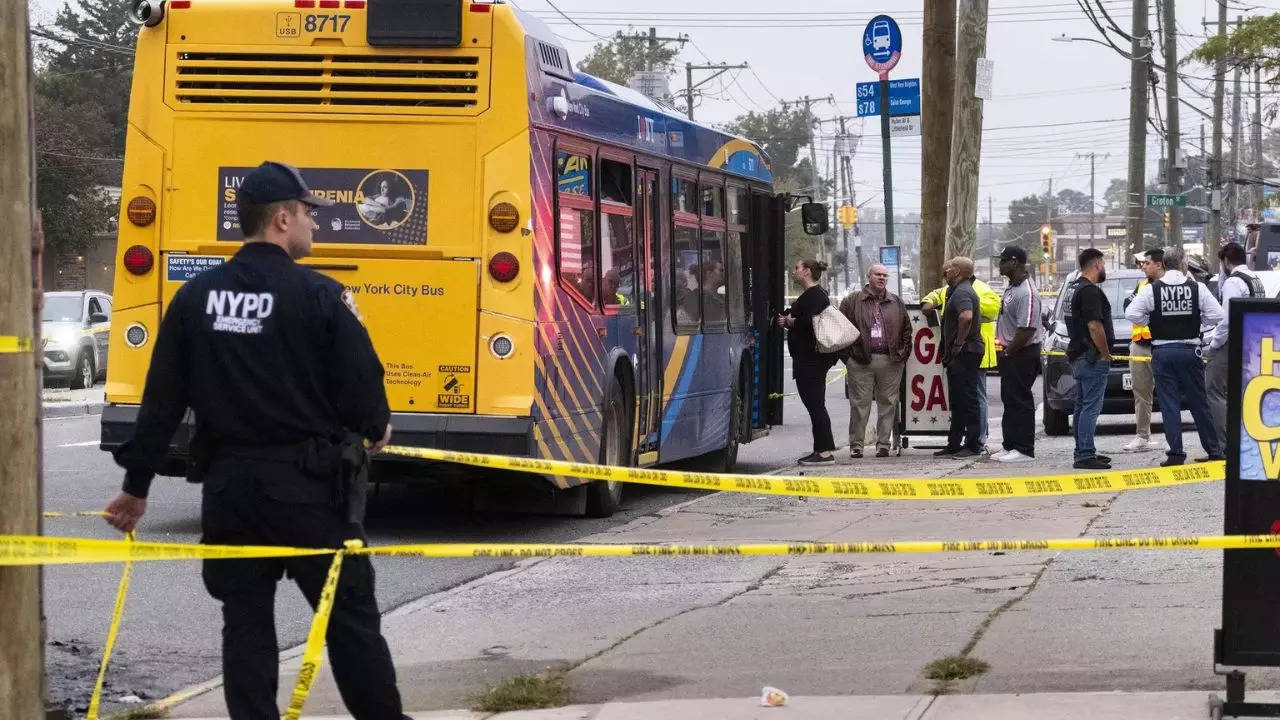 BERLIN
: A 31-year-old American man has been charged with rape, homicide and tried homicide after attacking two fellow US vacationers close to the Neuschwanstein fort in southern Germany, prosecutors stated Thursday.
The suspect is accused of approaching the 2 girls, 21 and 22, whereas they have been climbing in June within the space in Bavaria close to considered one of Germany's high vacationer points of interest and persuading them to observe him down a path to a lookout level.
He then "forcibly introduced the 21-year-old to the bottom to undress her and carry out sexual acts on her", the prosecutors within the city of Kempten stated.
When her 22-year-old buddy tried to intervene, the suspect allegedly pushed her down a steep slope, "within the information that she could also be fatally injured because of this".
The person is then accused of strangling the 21-year-old till she was unconscious and raping her.
He then additionally pushed her down the slope, the place she got here to relaxation some 50 metres (164 ft) under, the prosecutors stated.
Police in June stated that when mountain rescue staff discovered the 2 girls, the 22-year-old was injured however capable of speak.
The 21-year-old was significantly injured and brought by helicopter to hospital, the place she died later that night time.
In the midst of the investigation, police seized cellphones and a laptop computer belonging to the suspect that contained youngster pornography.
He has due to this fact additionally been charged with possession of kid pornography, the prosecutors stated.
function loadGtagEvents(isGoogleCampaignActive) { if (!isGoogleCampaignActive) { return; } var id = document.getElementById('toi-plus-google-campaign'); if (id) { return; } (function(f, b, e, v, n, t, s) { t = b.createElement(e); t.async = !0; t.defer = !0; t.src = v; t.id = 'toi-plus-google-campaign'; s = b.getElementsByTagName(e)[0]; s.parentNode.insertBefore(t, s); })(f, b, e, 'https://www.googletagmanager.com/gtag/js?id=AW-877820074', n, t, s); };
function loadSurvicateJs(isSurvicateActive){ if(!isSurvicateActive){ return; }
(function(w) { var s = document.createElement('script'); s.src="https://survey.survicate.com/workspaces/0be6ae9845d14a7c8ff08a7a00bd9b21/web_surveys.js"; s.async = true; var e = document.getElementsByTagName('script')[0]; e.parentNode.insertBefore(s, e); })(window);
}
window.TimesApps = window.TimesApps || {}; var TimesApps = window.TimesApps; TimesApps.toiPlusEvents = function(config) { var isConfigAvailable = "toiplus_site_settings" in f && "isFBCampaignActive" in f.toiplus_site_settings && "isGoogleCampaignActive" in f.toiplus_site_settings; var isPrimeUser = window.isPrime; if (isConfigAvailable && !isPrimeUser) { loadGtagEvents(f.toiplus_site_settings.isGoogleCampaignActive); loadFBEvents(f.toiplus_site_settings.isFBCampaignActive); loadSurvicateJs(f.toiplus_site_settings.isSurvicateActive); } else { var JarvisUrl="https://jarvis.indiatimes.com/v1/feeds/toi_plus/site_settings/643526e21443833f0c454615?db_env=published"; window.getFromClient(JarvisUrl, function(config){ if (config) { loadGtagEvents(config?.isGoogleCampaignActive); loadFBEvents(config?.isFBCampaignActive); loadSurvicateJs(config?.isSurvicateActive); } }) } }; })( window, document, 'script', );