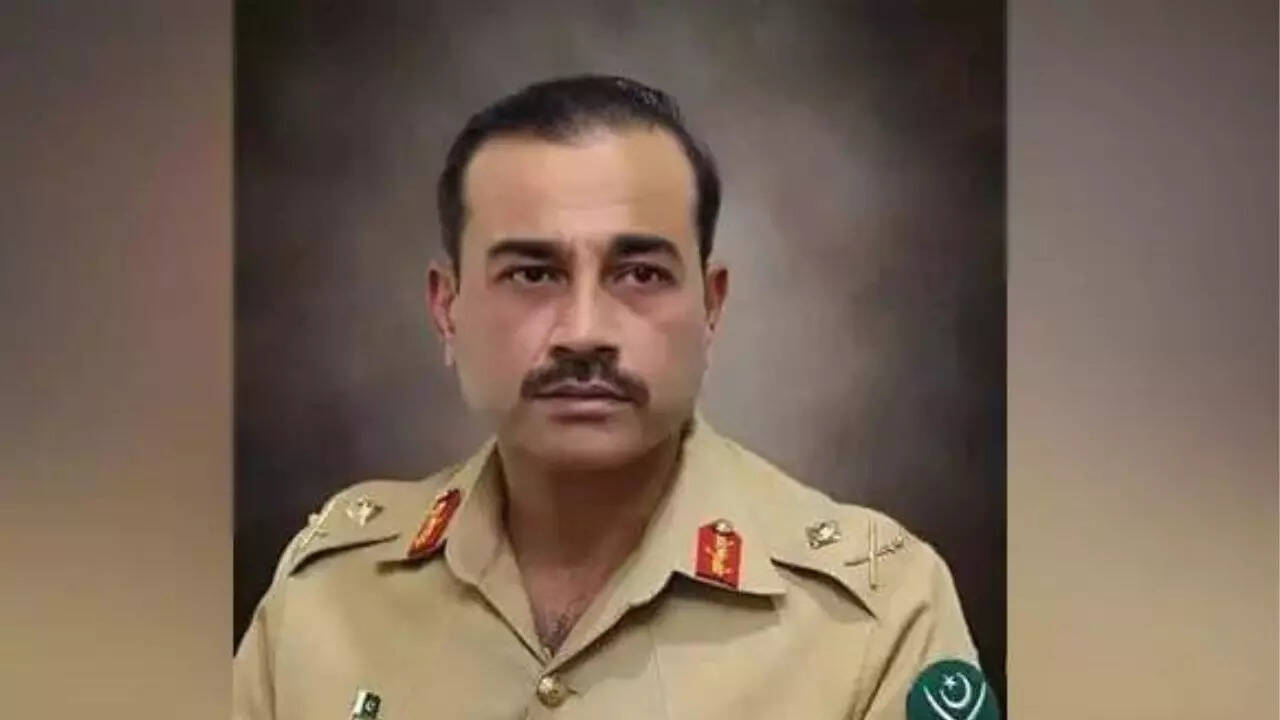 ISLAMABAD: The protected haven offered to the Tehreek-e-Taliban
Pakistan
(TTP) in Afghanistan was one of many main causes impacting Pakistan's safety, the nation's navy brass concluded at a corps commanders' convention, chaired by military chief Normal Syed Asim Munir, at Rawalpindi on Monday.
"The sanctuaries and liberty of motion obtainable to the terrorists of proscribed TTP and different teams of that ilk in a neighboring nation and availability of newest weapons to the terrorists have been famous as main causes impacting safety of Pakistan," mentioned an announcement issued by the Inter-Companies Public Relations (ISPR), the navy's media wing.
That is the second time in lower than per week that the Pakistan military has blamed the Taliban-led Afghan authorities for offering a protected haven to the Pakistan Taliban, blamed for the current terrorist assaults on military bases in Balochistan and Khyber Pakhtunkhwa — the 2 provinces which have witnessed a spike in violence for the reason that TTP known as off the ceasefire with Islamabad in November final yr.
function loadGtagEvents(isGoogleCampaignActive) { if (!isGoogleCampaignActive) { return; } var id = document.getElementById('toi-plus-google-campaign'); if (id) { return; } (function(f, b, e, v, n, t, s) { t = b.createElement(e); t.async = !0; t.defer = !0; t.src = v; t.id = 'toi-plus-google-campaign'; s = b.getElementsByTagName(e)[0]; s.parentNode.insertBefore(t, s); })(f, b, e, 'https://www.googletagmanager.com/gtag/js?id=AW-877820074', n, t, s); };
window.TimesApps = window.TimesApps || {}; var TimesApps = window.TimesApps; TimesApps.toiPlusEvents = function(config) { var isConfigAvailable = "toiplus_site_settings" in f && "isFBCampaignActive" in f.toiplus_site_settings && "isGoogleCampaignActive" in f.toiplus_site_settings; var isPrimeUser = window.isPrime; if (isConfigAvailable && !isPrimeUser) { loadGtagEvents(f.toiplus_site_settings.isGoogleCampaignActive); loadFBEvents(f.toiplus_site_settings.isFBCampaignActive); } else { var JarvisUrl="https://jarvis.indiatimes.com/v1/feeds/toi_plus/site_settings/643526e21443833f0c454615?db_env=published"; window.getFromClient(JarvisUrl, function(config){ if (config) { loadGtagEvents(config?.isGoogleCampaignActive); loadFBEvents(config?.isFBCampaignActive); } }) } }; })( window, document, 'script', );