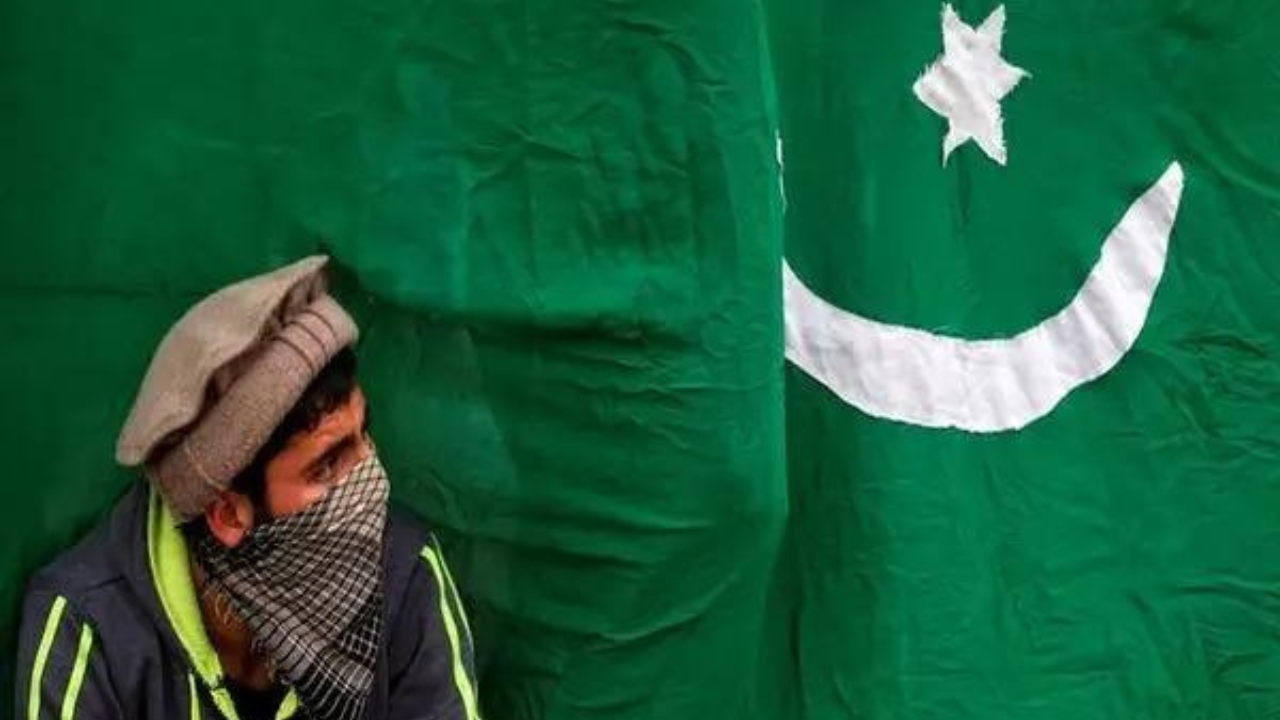 PESHAWAR: Closely armed militants attacked an oil and fuel firm in
Pakistan
's restive Khyber Pakhtunkhwa province, killing two policemen and injuring three others, police mentioned. The assault occurred late on Tuesday night time on the Alhaj Oil and Gasoline Firm within the Dera Ismail Khan district bordering the South Waziristan tribal district.
Following the shootout, two policemen had been killed and three injured.
Police contingents have reached the location and a combing operation was launched within the space to seize the fleeing attackers.
The injured had been admitted to the district's Mixed Army Hospital.
The assault comes days after a Pakistan Military officer and three troopers had been killed throughout an intense trade of fireplace with militants within the Tirah space of the province.
Pakistan has been dealing with an increase in violence within the wake of the Taliban seizing energy in Afghanistan in August 2021.
In keeping with a Pakistan Institute for Battle and Safety Research (Picss) report issued in September, Pakistan suffered 99 assaults in August, the very best quantity in a single month since November 2014. The variety of militant assaults in August was the very best tally for month-to-month strikes in virtually 9 years.
The Centre for Analysis and Safety Research (CRSS), a suppose tank, in a report launched in October, famous that the safety forces misplaced no less than 386 personnel within the first 9 months of 2023, marking an eight-year excessive.
Khyber Pakhtunkhwa and Balochistan had been the first centres of violence, accounting for almost 94 per cent of all fatalities and 89 per cent of assaults (together with incidents of
terrorism
and safety forces operations) recorded throughout this era.
function loadGtagEvents(isGoogleCampaignActive) { if (!isGoogleCampaignActive) { return; } var id = document.getElementById('toi-plus-google-campaign'); if (id) { return; } (function(f, b, e, v, n, t, s) { t = b.createElement(e); t.async = !0; t.defer = !0; t.src = v; t.id = 'toi-plus-google-campaign'; s = b.getElementsByTagName(e)[0]; s.parentNode.insertBefore(t, s); })(f, b, e, 'https://www.googletagmanager.com/gtag/js?id=AW-877820074', n, t, s); };
function loadSurvicateJs(allowedSurvicateSections = []){ const section = window.location.pathname.split('/')[1] const isHomePageAllowed = window.location.pathname === '/' && allowedSurvicateSections.includes('homepage')
if(allowedSurvicateSections.includes(section) || isHomePageAllowed){ (function(w) { var s = document.createElement('script'); s.src="https://survey.survicate.com/workspaces/0be6ae9845d14a7c8ff08a7a00bd9b21/web_surveys.js"; s.async = true; var e = document.getElementsByTagName('script')[0]; e.parentNode.insertBefore(s, e); })(window); }
}
window.TimesApps = window.TimesApps || {}; var TimesApps = window.TimesApps; TimesApps.toiPlusEvents = function(config) { var isConfigAvailable = "toiplus_site_settings" in f && "isFBCampaignActive" in f.toiplus_site_settings && "isGoogleCampaignActive" in f.toiplus_site_settings; var isPrimeUser = window.isPrime; if (isConfigAvailable && !isPrimeUser) { loadGtagEvents(f.toiplus_site_settings.isGoogleCampaignActive); loadFBEvents(f.toiplus_site_settings.isFBCampaignActive); loadSurvicateJs(f.toiplus_site_settings.allowedSurvicateSections); } else { var JarvisUrl="https://jarvis.indiatimes.com/v1/feeds/toi_plus/site_settings/643526e21443833f0c454615?db_env=published"; window.getFromClient(JarvisUrl, function(config){ if (config) { loadGtagEvents(config?.isGoogleCampaignActive); loadFBEvents(config?.isFBCampaignActive); loadSurvicateJs(config?.allowedSurvicateSections); } }) } }; })( window, document, 'script', );