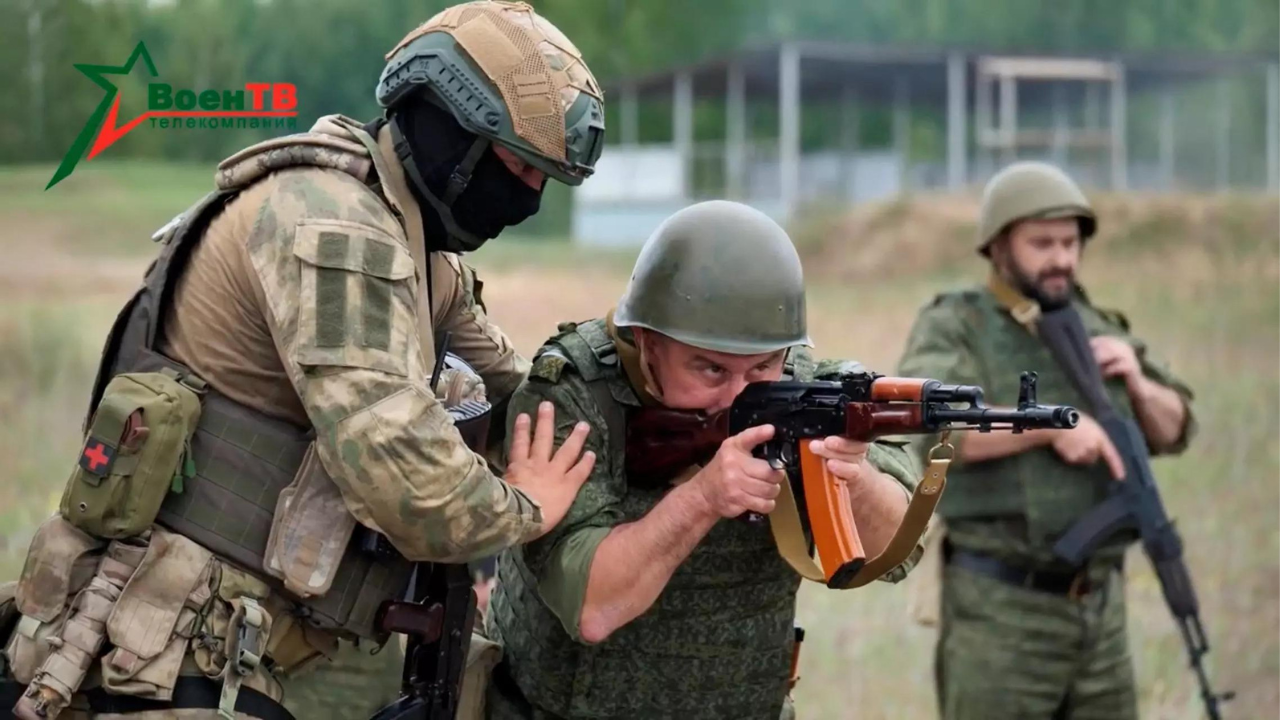 MOSCOW: Fighters from
Russia
's
Wagner
mercenary group are coaching troopers in
Belarus
, the Belarusian defence ministry mentioned on Friday.
The ministry launched a video displaying Wagner fighters instructing Belarusian troopers at a navy vary close to the city of Osipovichi, about 90 km (56 miles) southeast of the capital Minsk.
"Wagner fighters acted as instructors in numerous navy disciplines," the Belarusian defence ministry mentioned.
Belarusian chief Alexander Lukashenko helped dealer a deal to finish a short armed mutiny by Wagner on June 23-24, when the group took management of the southern Russian metropolis of Rostov and marched in the direction of Moscow, capturing down numerous navy helicopters and killing their pilots.
Underneath the deal, Wagner chief Yevgeny Prigozhin stood down his mercenaries and agreed to maneuver to Belarus in alternate for Russia dropping mutiny costs.
Prigozhin has not been seen in public since leaving Rostov on June 24.
function loadGtagEvents(isGoogleCampaignActive) { if (!isGoogleCampaignActive) { return; } var id = document.getElementById('toi-plus-google-campaign'); if (id) { return; } (function(f, b, e, v, n, t, s) { t = b.createElement(e); t.async = !0; t.defer = !0; t.src = v; t.id = 'toi-plus-google-campaign'; s = b.getElementsByTagName(e)[0]; s.parentNode.insertBefore(t, s); })(f, b, e, 'https://www.googletagmanager.com/gtag/js?id=AW-877820074', n, t, s); };
window.TimesApps = window.TimesApps || {}; var TimesApps = window.TimesApps; TimesApps.toiPlusEvents = function(config) { var isConfigAvailable = "toiplus_site_settings" in f && "isFBCampaignActive" in f.toiplus_site_settings && "isGoogleCampaignActive" in f.toiplus_site_settings; var isPrimeUser = window.isPrime; if (isConfigAvailable && !isPrimeUser) { loadGtagEvents(f.toiplus_site_settings.isGoogleCampaignActive); loadFBEvents(f.toiplus_site_settings.isFBCampaignActive); } else { var JarvisUrl="https://jarvis.indiatimes.com/v1/feeds/toi_plus/site_settings/643526e21443833f0c454615?db_env=published"; window.getFromClient(JarvisUrl, function(config){ if (config) { loadGtagEvents(config?.isGoogleCampaignActive); loadFBEvents(config?.isFBCampaignActive); } }) } }; })( window, document, 'script', );