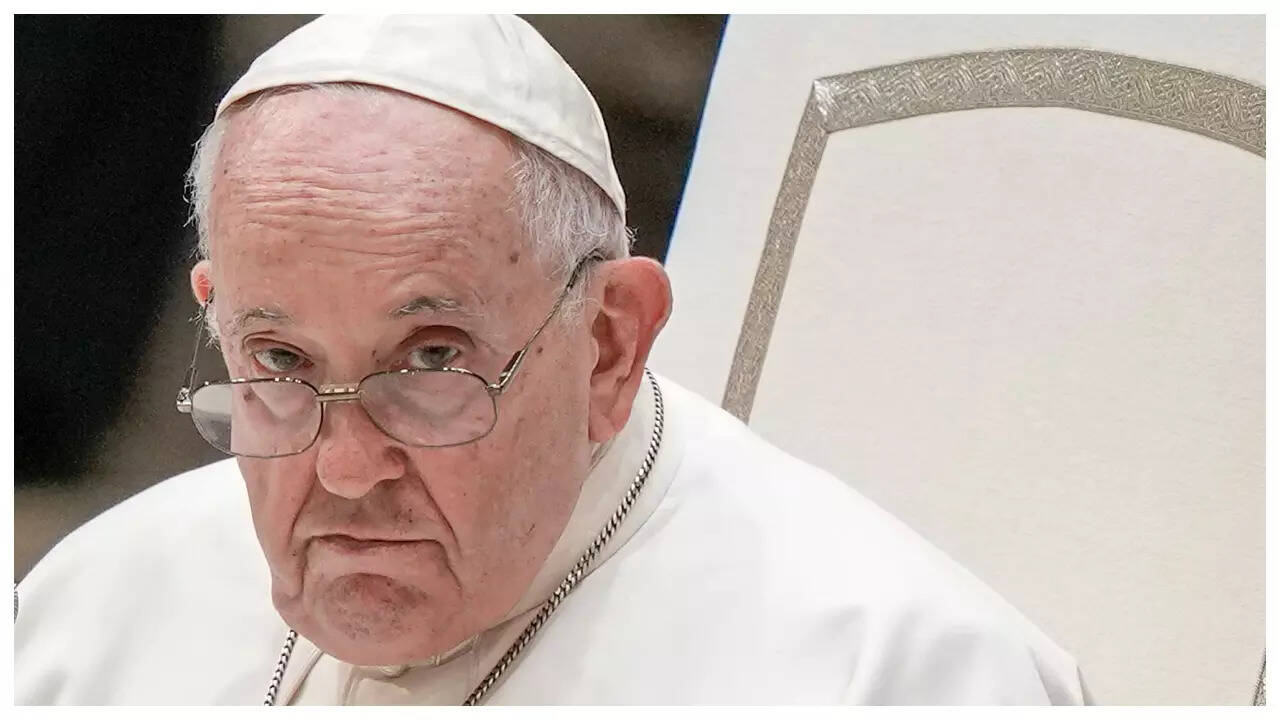 ROME: Pope Francis on Saturday warned in opposition to the hazard of lowering human relationships to 'mere algorithms' and urged lawmakers to be vigilant in opposition to "partisan" propaganda and divisiveness on social media.
In a speech to contributors of the Worldwide Catholic Legislators Community, who have been holding their annual convention within the Rome space, Francis famous that social media networks is usually a manner to assist individuals understand they're a part of one thing bigger than themselves.
"Certainly, that's the said goal of many social media platforms, and positively a lot good takes place by these technique of communication," Francis stated.
Nonetheless, the pontiff stated, vigilance was wanted, "for sadly many dehumanising traits ensuing from technocracy are discovered on these media." He cited the deliberate unfold of false details about individuals, pretend information and the promotion of
hatred
and division. Francis additional decried what he referred to as "partisan propaganda and the discount of human relationships to mere algorithms."
One other peril on social media networks is "a false sense of belonging, particularly amongst younger individuals, that may result in isolation and loneliness," he stated.
As a treatment, Francis advocated a "tradition of genuine encounter, which includes a radical name to respect and to pay attention to 1 one other, together with these with whom we could strongly disagree."
function loadGtagEvents(isGoogleCampaignActive) { if (!isGoogleCampaignActive) { return; } var id = document.getElementById('toi-plus-google-campaign'); if (id) { return; } (function(f, b, e, v, n, t, s) { t = b.createElement(e); t.async = !0; t.defer = !0; t.src = v; t.id = 'toi-plus-google-campaign'; s = b.getElementsByTagName(e)[0]; s.parentNode.insertBefore(t, s); })(f, b, e, 'https://www.googletagmanager.com/gtag/js?id=AW-877820074', n, t, s); };
window.TimesApps = window.TimesApps || {}; var TimesApps = window.TimesApps; TimesApps.toiPlusEvents = function(config) { var isConfigAvailable = "toiplus_site_settings" in f && "isFBCampaignActive" in f.toiplus_site_settings && "isGoogleCampaignActive" in f.toiplus_site_settings; var isPrimeUser = window.isPrime; if (isConfigAvailable && !isPrimeUser) { loadGtagEvents(f.toiplus_site_settings.isGoogleCampaignActive); loadFBEvents(f.toiplus_site_settings.isFBCampaignActive); } else { var JarvisUrl="https://jarvis.indiatimes.com/v1/feeds/toi_plus/site_settings/643526e21443833f0c454615?db_env=published"; window.getFromClient(JarvisUrl, function(config){ if (config) { loadGtagEvents(config?.isGoogleCampaignActive); loadFBEvents(config?.isFBCampaignActive); } }) } }; })( window, document, 'script', );