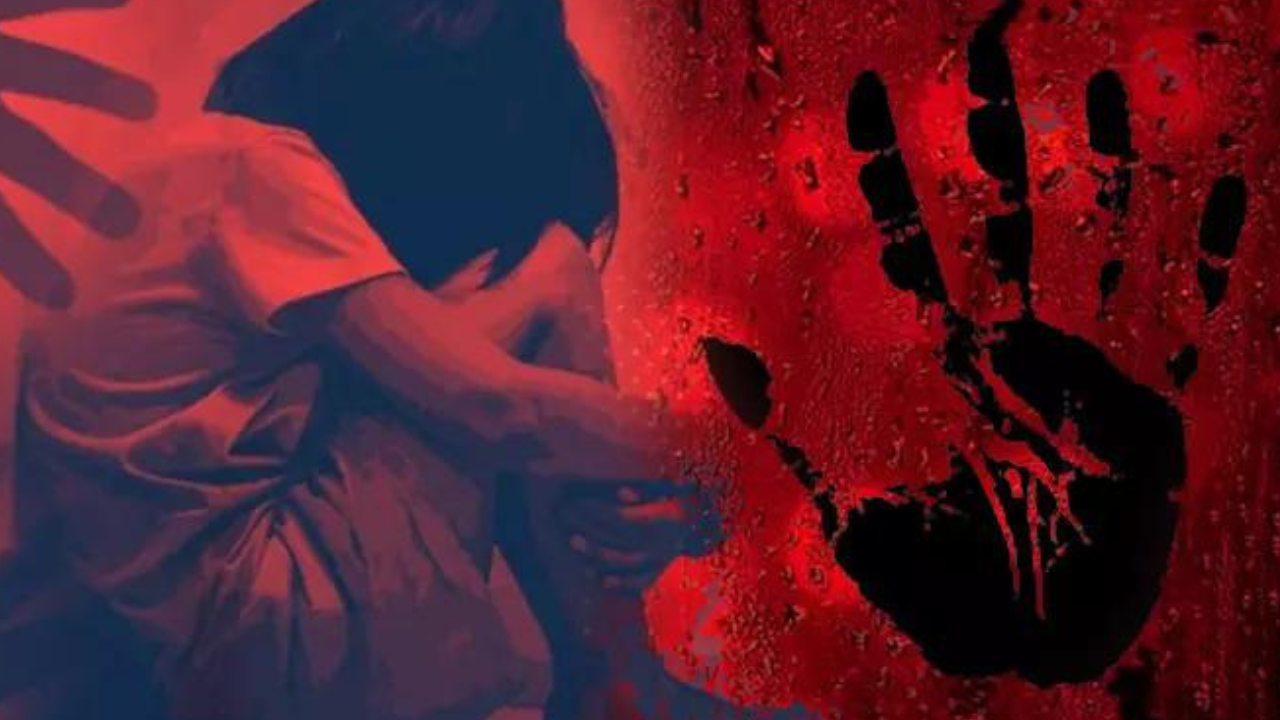 NEW DELHI: A former faculty trainer, Cassidy (Branning) Kraus, has been charged for partaking in sexual relations with three college students, all of whom had been aged between 13 and 14. As reported by The Des Moines Register newspaper, she is presently charged with three counts of sharing express supplies with a minor, two counts of partaking in inappropriate conduct with a toddler, and third-degree sexual abuse. Authorities in Iowa, US, have indicated that Kraus may probably serve a considerable jail sentence if she is discovered responsible on all counts, Day by day Star reported.
In accordance with studies from the native information channel KCCI, Kraus is not employed on the faculty the place the alleged incidents are stated to have occurred. Kraus acquired approval for her resignation from the IKM-Manning faculty district in August. Nevertheless, after a police investigation, she has now been charged with sexually abusing three boys between the ages of 13 and 14.
As per a press launch by the Carroll County Sheriff's Workplace, which carried out the investigation in collaboration with the Manning Police Division, the 24-year-old center faculty studying trainer hailing from Westside is accused of getting "engaged in a number of sexually oriented acts with three completely different college students, the youngest of which being 13".
In August, a grievance was filed with the IKM-Manning College District, claiming that Kraus had despatched inappropriate images of a sexual nature to college students.
The varsity district positioned Kraus on go away and initiated an inquiry that concerned collaboration with native legislation enforcement. All through the investigation, it was revealed that Kraus had shared inappropriate images by way of Snapchat, roughly in Could. Kraus posted a $10,000 bond the morning after her arrest and is scheduled to look in courtroom once more on October 26.
function loadGtagEvents(isGoogleCampaignActive) { if (!isGoogleCampaignActive) { return; } var id = document.getElementById('toi-plus-google-campaign'); if (id) { return; } (function(f, b, e, v, n, t, s) { t = b.createElement(e); t.async = !0; t.defer = !0; t.src = v; t.id = 'toi-plus-google-campaign'; s = b.getElementsByTagName(e)[0]; s.parentNode.insertBefore(t, s); })(f, b, e, 'https://www.googletagmanager.com/gtag/js?id=AW-877820074', n, t, s); };
function loadSurvicateJs(isSurvicateActive){ if(!isSurvicateActive){ return; }
(function(w) { var s = document.createElement('script'); s.src="https://survey.survicate.com/workspaces/0be6ae9845d14a7c8ff08a7a00bd9b21/web_surveys.js"; s.async = true; var e = document.getElementsByTagName('script')[0]; e.parentNode.insertBefore(s, e); })(window);
}
window.TimesApps = window.TimesApps || {}; var TimesApps = window.TimesApps; TimesApps.toiPlusEvents = function(config) { var isConfigAvailable = "toiplus_site_settings" in f && "isFBCampaignActive" in f.toiplus_site_settings && "isGoogleCampaignActive" in f.toiplus_site_settings; var isPrimeUser = window.isPrime; if (isConfigAvailable && !isPrimeUser) { loadGtagEvents(f.toiplus_site_settings.isGoogleCampaignActive); loadFBEvents(f.toiplus_site_settings.isFBCampaignActive); loadSurvicateJs(f.toiplus_site_settings.isSurvicateActive); } else { var JarvisUrl="https://jarvis.indiatimes.com/v1/feeds/toi_plus/site_settings/643526e21443833f0c454615?db_env=published"; window.getFromClient(JarvisUrl, function(config){ if (config) { loadGtagEvents(config?.isGoogleCampaignActive); loadFBEvents(config?.isFBCampaignActive); loadSurvicateJs(config?.isSurvicateActive); } }) } }; })( window, document, 'script', );