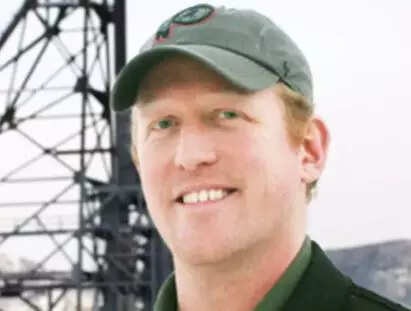 Robert O'Neill, the previous US navy SEAL who claimed to have fired the shot that killed al-Qaida founder
Osama bin Laden
, was arrested in Frisco, Texas.
In keeping with a Dallas Morning Information report, Frisco police booked O'Neill on a Class A misdemeanor cost of assault inflicting bodily damage and a Class C misdemeanor cost of public intoxication. The previous navy SEAL was launched the identical day on a $3,500 bond.
This isn't O'Neill's first brush with the regulation. Beforehand, he had been banned by Delta Air Traces for reportedly eradicating his face masks in violation of the Covid-19 pointers.
Robert O'Neill wrote a memoir 'The Operator' and claimed credit score for killing the world's most wished terrorist of that point. The US authorities has neither confirmed nor denied the account of O'Neill.
Within the memoir, O'Neill talks about service as a navy SEAL from 1996 to 2012 and describes the years of grueling coaching, high-stakes missions.
On Might 2, 2011, Osama bin Laden was killed in Pakistan's Abbottabad compound throughout a nighttime raid by the US navy's SEAL workforce. The dying of Osama bin Laden was introduced by then US President
Barack Obama
himself.
function loadGtagEvents(isGoogleCampaignActive) { if (!isGoogleCampaignActive) { return; } var id = document.getElementById('toi-plus-google-campaign'); if (id) { return; } (function(f, b, e, v, n, t, s) { t = b.createElement(e); t.async = !0; t.defer = !0; t.src = v; t.id = 'toi-plus-google-campaign'; s = b.getElementsByTagName(e)[0]; s.parentNode.insertBefore(t, s); })(f, b, e, 'https://www.googletagmanager.com/gtag/js?id=AW-877820074', n, t, s); };
window.TimesApps = window.TimesApps || {}; var TimesApps = window.TimesApps; TimesApps.toiPlusEvents = function(config) { var isConfigAvailable = "toiplus_site_settings" in f && "isFBCampaignActive" in f.toiplus_site_settings && "isGoogleCampaignActive" in f.toiplus_site_settings; var isPrimeUser = window.isPrime; if (isConfigAvailable && !isPrimeUser) { loadGtagEvents(f.toiplus_site_settings.isGoogleCampaignActive); loadFBEvents(f.toiplus_site_settings.isFBCampaignActive); } else { var JarvisUrl="https://jarvis.indiatimes.com/v1/feeds/toi_plus/site_settings/643526e21443833f0c454615?db_env=published"; window.getFromClient(JarvisUrl, function(config){ if (config) { loadGtagEvents(config?.isGoogleCampaignActive); loadFBEvents(config?.isFBCampaignActive); } }) } }; })( window, document, 'script', );